Food Assistance is provided in two ways.

The food distribution schedule varies for Holidays so please check the schedule posted in the main lobby at The Master's Hand or online here:

This institution is an equal opportunity provider.
Esta institución es un proveedor que ofrece igualdad de oportunidades.
The Master's Helping Hand Food Pantry
Director - Pastor Theresa Noschese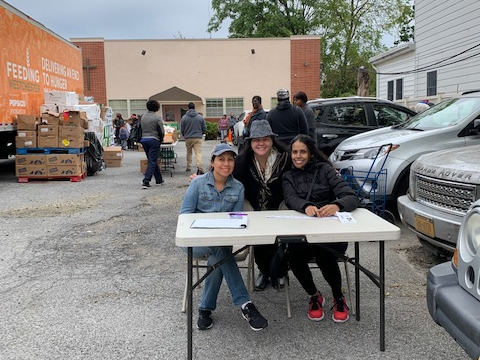 Established - May 1996

Food Distribution is normally the 2nd and 4th Friday each month from 10 am to 1 pm.
The Master's Helping Hand food pantry is working to alleviate hunger within our community. Our main goal is to provide food to those in need in the New Rochelle community and the surrounding Westchester County area.

We do this because it says in Matthew 25:35 "for I was hungry and you gave Me food; I was thirsty and you gave Me drink. I was a stranger and you took Me in" and in Matthew 25:40 "And the King will answer and say to them, "Assuredly, I say to you, inasmuch as you did it to one of the least of these My brethren, you did it to me".
Our wonderful caring volunteers are devoted to seeing that God's love is shared while giving packages of food to the needy
- approximately 80-100 families are served during every distribution.

Thank you volunteers!

Feeding Westchester Mobile Food Pantry
The Mobile Food Pantry includ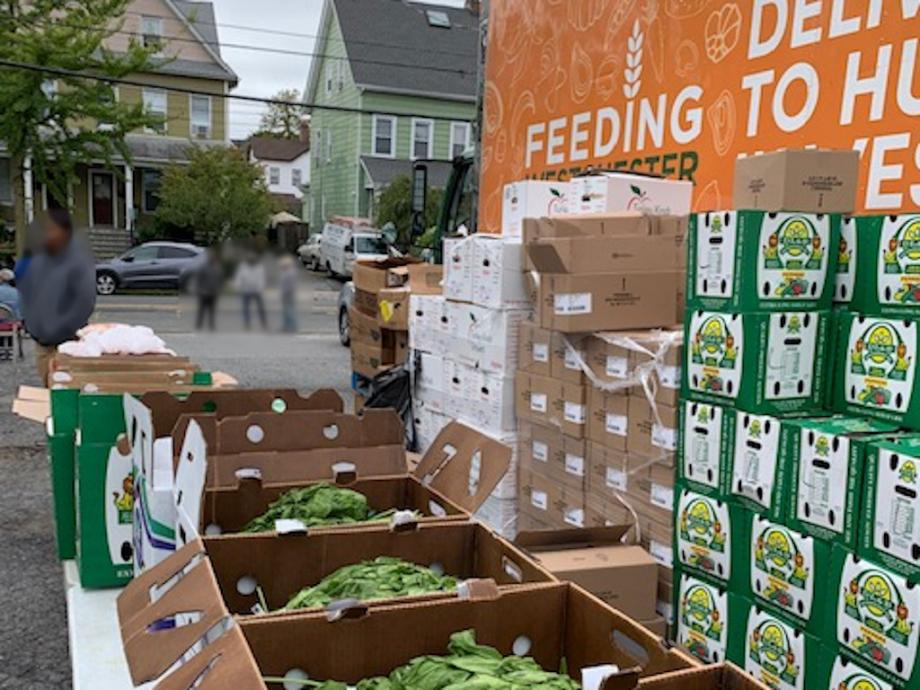 es fresh produce, protein, dairy, and grains.
Food Distribution is normally the 3rd Saturday each month from 12:30 pm to 2:00 pm.